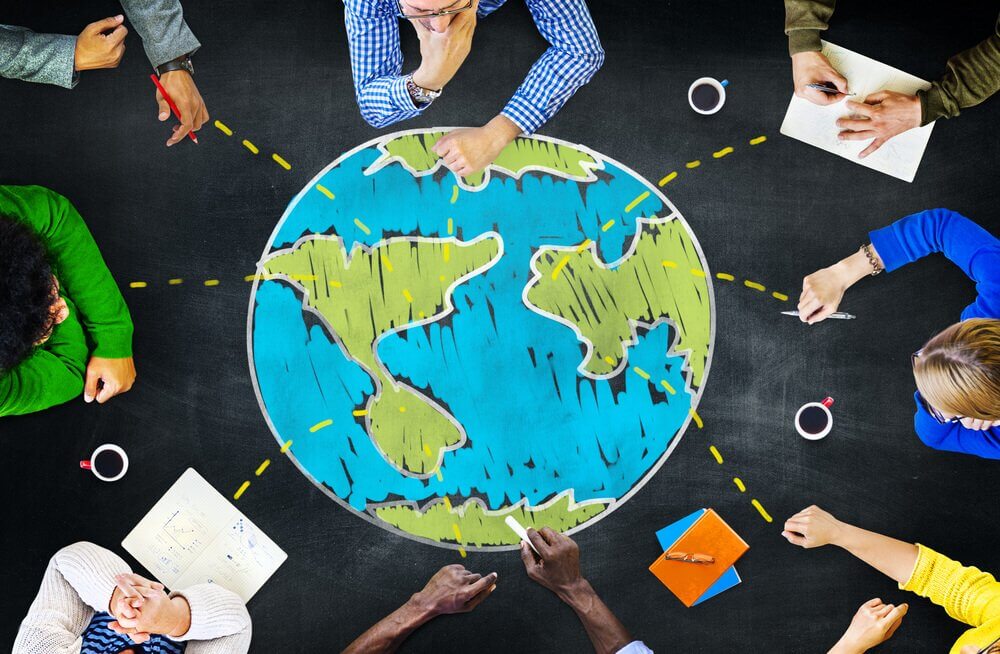 At Brilliant Bilingual, we believe that a multilingual world is a better world. Language opens the door to new friendships, professional opportunities and ways of viewing the world. We take a community-based approach to providing children, adults, families and organizations with flexible language learning solutions that accommodate busy lives. Our proven focus on communication means that learners spend less time memorizing and more time using language authentically. Try us and enjoy the benefits of shining in a new language today!
Founder:
Dr. Catrice Barrett
A speaker of five languages, Dr. Catrice Barrett proudly founded Brilliant Bilingual. It was out of a desire to offer the same high-quality language learning solutions she and her husband wanted to see for their three children, all of whom are indeed brilliant and bilingual!
Since then Dr. Barrett has gone on to make important contributions to second language education in many areas. During her graduate training at the University of Pennsylvania, Dr. Barrett collaborated with leading thinkers in world language education. Her experience in the Ivy League armed her with the skill to implement communication-based language teaching that leads to the best fluency results. For over 10 years, she taught world languages and trained teachers in K-12 and higher education. Because of her experience as a software engineer, she has also infused into Brilliant Bilingual a technology-rich culture to better meet learners' needs. Moreover, Dr. Barrett is an award-winning scholar with a strong record of international publications and presentations on language education. Her work has been shared in countries all over the world, including England, Canada, China and India.
For our founder, Brilliant Bilingual is much more than a company. It's a bridge to a new identity. An avid change agent, Dr. Barrett currently serves as president of the Foreign Language Action Group at Stonewall Tell Elementary School in Fulton County, GA. Her goal is to motivate today's learners and educational leaders to embrace the idea that bilingualism is not only possible, it is worth every life-changing moment. Brilliant Bilingual is proud to support individuals and communities in achieving the bilingual advantage!
Sometimes, the biggest challenge learners face is believing that they can become bilingual. We give you the tools to achieve your language goals with confidence. If I can do it, so can you!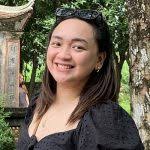 Administrative Assistant
Home country: Philippines
Abigail worked as a Digital Librarian for 8 years in GMA Network Inc., one of the biggest TV Networks in the Philippines. Previously, she worked as a Social Media Manager. One of her strongest passions is dancing. She loves teaching and sharing the gift of dance.
Languages: English, Tagalog
Project Coordinator
Home country: USA
Colby Hall holds a B. A. in Applied Linguistics, a TEFL Certificate, and a minor in Spanish from Georgia State University. His passion for language learning has given him opportunities to use those skills both in higher education and non-profit settings in Atlanta and in South America.  In his free time, Colby loves to play, write, produce, and listen to music, play and watch sports, and spend time with family and friends.
Languages: English, Spanish, Rummaness (Anglo-Romani)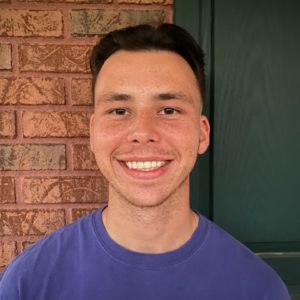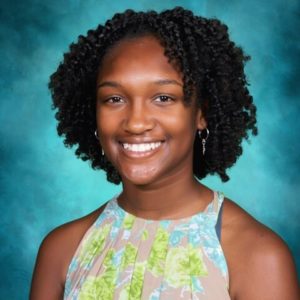 Tutor 
Home country: USA
Amira has been a Brilliant Bilingual (Spanish/English) since birth. She enjoys putting her creative hand to work for Brilliant Bilingual as a tutor. Great things lie ahead for this young pianist, equestrian and rising theatre/flim star.
Languages: English, Spanish, Portuguese
Teacher
Home Country: Colombia
Languages: English, Spanish, French
Sara is from Barranquilla, Colombia, located in the northern part of South America. She is passionate about languages and lives in Canada where she has taught Spanish to all ages and levels. Sara has over 28 years of experience teaching languages. She has her bachelor's in World Languages with a specialty in pedagogy. She also holds a Master's in Hispanic Studies. She uses cognitive methods and play in her teaching to ensure that all students reach the highest heights of learning!
Languages: English, Spanish, French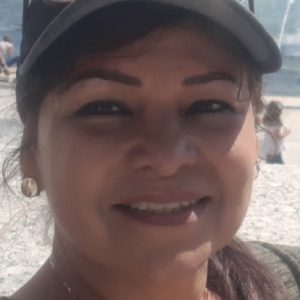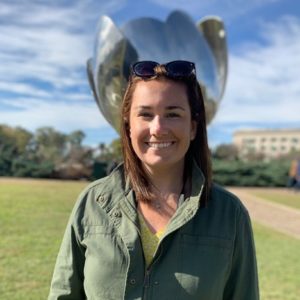 Teacher
Home Country: USA
Languages: English, Spanish
Katherine is currently a high school Spanish teacher in Massachusetts, and she is thrilled to be teaching you this class. She holds a Bachelors in Spanish and is currently a candidate for a Master of Arts degree in Spanish from Worcester State University. When she is not working or spending time on graduate work, she enjoys traveling, reading and watching any detective series on Netflix!
Languages: English, Spanish
Teacher
Home country: Venezuela
Maria Carolina Adrianza is an experienced Venezuelan psychologist and teacher with a Master's Degree in Human Resources. She has more than 25 years of educational experience using experiential strategies to bring life experiences to bear on authentic language instruction.
Languages: Spanish, English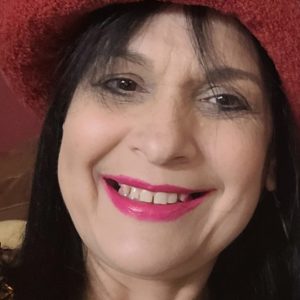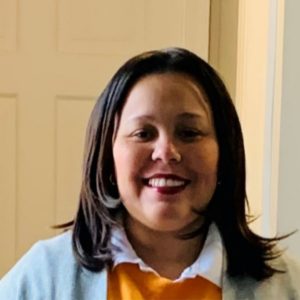 Teacher
Home country: Colombia
Catherine is from the Caribbean coast of Colombia.  She speaks English and Spanish.  She has enjoyed working with children in Colombia for 9 years as a pediatric nurse.  In her free time she loves listening to music and spending time with family.
Languages: Spanish, Portuguese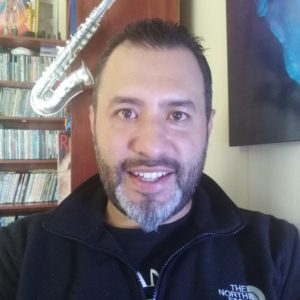 Teacher
Home Country: Colombia
Languages: English, Spanish
Andrés Robayo is from Bogotá, Colombia. He graduated with a BA in Modern Languages and a specialization in Virtual Teaching, and he has been working as an English teacher for 5 years and as a Spanish teacher for 2 years. He sees the increase in Spanish usage around the globe as an opportunity to bring a piece of his language, culture, and inherent traditions to share with his students. His favorite activities are hiking, climbing and cycling. In addition, he is interested in music, movies, and art in general.
Languages: Spanish, English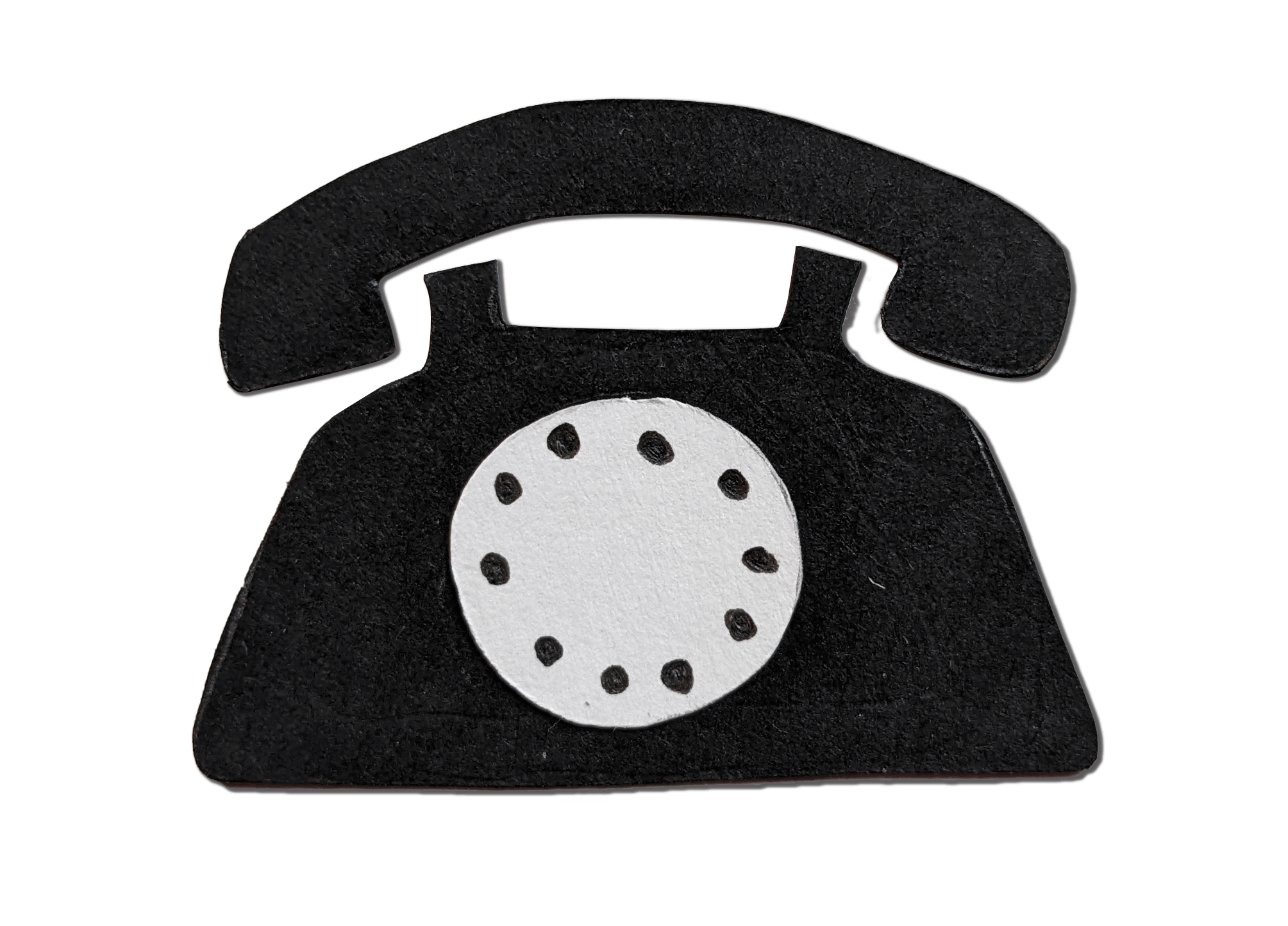 8:00am – 4:00pm (EST) Monday – Friday