Enroll in an Enrichment Class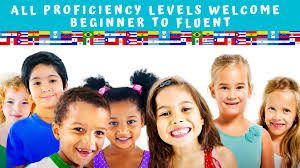 !Experimenta El Mundo Creativamente!
Unleash Your Child's Inner Bilingual
When it comes to language learning, the earlier a child starts, the better. Likewise, more exposure leads to best results. That's why we designed the Spanish Café, a fun-filled afterschool enrichment program available to grades K-8. Our fully background checked teachers come to your school for one hour weekly to deliver a 100% Spanish immersion language learning experience that parents and students will love! Custom curriculum and scheduling options available.
Sample Topics and Activities
Nature scavenger hunt photo book adventure
Simple Spanish ™ song series
Augmented reality art gallery
Puerto Rican Bomba dancing
Todo sobre mi (all about me) poster creation
Role play and performance
Día de los muertos mask creation
Birthday card creation and party planning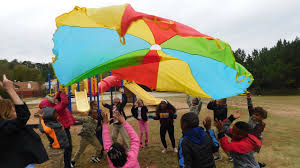 GLOBAL DIGITAL

ARTS STUDIO
Level Up Your Spanish and Your Creativity
It's a big world. Get out there! The Global Digital Arts Studio enhances kids' Spanish skills though globally-focused creative projects such as digital comic creation, virtual reality field trips abroad, virtual pen pals, acting and much more! We use technology to develop innovators who learn to think more broadly about their role as global citizens – all in Spanish! All Spanish levels welcome – from beginner to fluent!
Sample Topics and Activities
Create. Explore. Inspire.
Digital Comics
Virtual and Augmented Reality
Virtual Pen Pals
World Travel Simulations
E-book Creation
Acting
and more!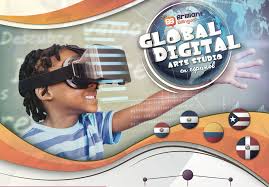 Benefits of Learning a Second Language
Enroll in an Enrichment Class
Stonewall Tell Elementary School
Request Us At Your School
Setting up your Spanish Cafe is easy! Just choose the day(s) and time(s) and we do the rest. We handle everything from registration to classroom tidying. Contact us now to learn more about setting up a club at your school.
P.S. Hola parents, want free Spanish lessons for your kids? Suggest a Brilliant Bilingual program to your school and enjoy a 50% discount on one child's first semester. Contact us to learn how.
Sign your child up for afterschool Spanish fun today!