At Brilliant Bilingual, we believe that a multilingual world is a better world. Language opens the door to new friendships, professional opportunities and ways of viewing the world. We take a community-based approach to providing children, adults, families and organizations with flexible language learning solutions that accommodate busy lives. Our proven focus on communication means that learners spend less time memorizing and more time using language authentically. Try us and enjoy the benefits of shining in a new language today!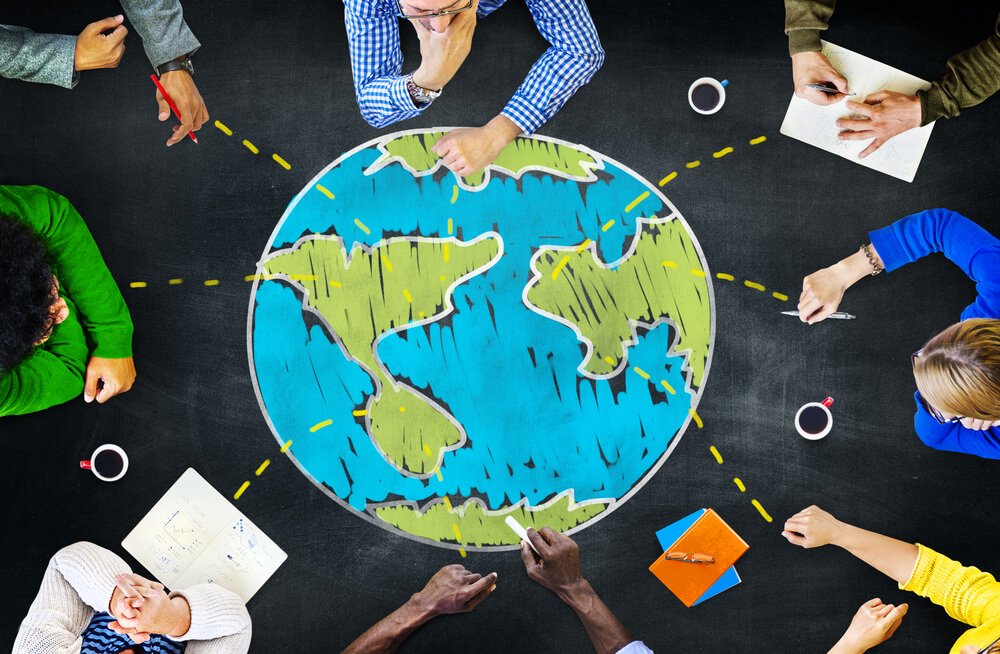 Photo Gallery
- Language Fun for All
Meet Our Founder

-- Dr. Catrice Barrett
A speaker of five languages, Dr. Catrice Barrett first fell in love with mutlilingualism in her wonderfully international childhood community of Clarkston, GA. She founded Brilliant Bilingual out of a desire to offer the same high-quality language learning solutions she and her husband wanted to see for their three children, all of whom are indeed brilliant and bilingual!
Sometimes, the biggest challenge learners face is believing that they can become bilingual. We give you the tools to achieve your language goals with confidence. If I can do it, so can you!
Since then Dr. Barrett has gone on to make important contributions to second language education in many areas. During her graduate training at the University of Pennsylvania, Dr. Barrett collaborated with leading thinkers in world language education. Her experience in the Ivy League armed her with the skill to implement communication-based language teaching that leads to the best fluency results. For over 10 years, she taught world languages and trained teachers in K-12 and higher education. Because of her experience as a software engineer, she has also infused into Brilliant Bilingual a technology-rich culture to better meet learners' needs. Moreover, Dr. Barrett is an award-winning scholar with a strong record of international publications and presentations on language education. Her work has been shared in countries all over the world, including England, Canada, China and India.
For our founder, Brilliant Bilingual is much more than a company. It's a bridge to a new identity. An avid change agent, Dr. Barrett currently serves as president of the Foreign Language Action Group at Stonewall Tell Elementary School in Fulton County, GA. Her goal is to motivate today's learners and educational leaders to embrace the idea that bilingualism is not only possible, it is worth every life-changing moment. Brilliant Bilingual is proud to support individuals and communities in achieving the bilingual advantage!


Languages: Spanish, English
Vanessa has been bilingual since a young age, Spanish being her first language. She's passionate about helping children and families reach success. In her spare time, she enjoys spending time with family, friends, hiking, watching movies, and cooking.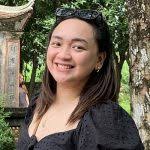 Home country: Philippines

Languages: English, Tagalog
Abigail worked as a Digital Librarian for 8 years in GMA Network Inc., one of the biggest TV Networks in the Philippines. Previously, she worked as a Social Media Manager. One of her strongest passion is dancing. She loves teaching and sharing the gift of dance.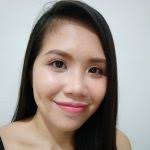 Digital Communications Associate

Home country: Philippines
Languages: English, Tagalog
Jenny is a seasoned graphic designer and tech guru.  She oversees many administrative and creative projects for Brilliant Bilingual.  In her free time, Jenny loves learning, cooking and spending time with her adorable kids.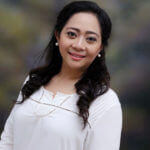 Home country: Philippines

Languages: English, Tagalog, Spanish
Mónica brings a warm, caring touch to our customer experience. With a decade of experience as a certified elementary school teacher, she specializes in liaising with parents and school administrators to ensure that Brilliant Bilingual services align fully with the language learning needs of the community.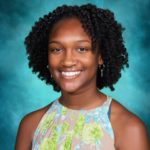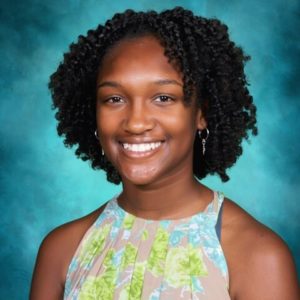 Languages: English, Spanish
Amira has been a Brilliant Bilingual (Spanish/English) since birth. She enjoys putting her creative hand to work for Brilliant Bilingual in graphic design and community outreach. Great things lie ahead for this young pianist, equestrian and rising theatre/flim star.
Digital Marketing Specialist


Languages: English, Spanish
Laura is a recent graduate of the University of Georgia with a degree in Spanish and a passion for storytelling, languages, and inspiring a love of learning in children.
When she's not teaching, you can find her at the movies, writing, traveling, shopping, or hanging out with friends.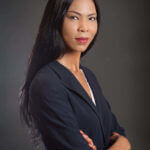 Languages: English, Spanish, Mandarin
Ashley is a veteran Spanish teacher of many years and a Georgia native who has spent the past ten years living between China and Spain. She is very passionate about language and philology. Ashley has traveled the world with a mission of spreading peace, love and kinship. When not traveling, she enjoys all things Art, Fitness and Gastronomy.


Languages: Spanish, French, English
Sara is from Barranquilla, Columbia, located in the northern part of South America.  She is passionate about languages and lives in Canada where she has taught Spanish to all ages and levels. Sara has over 28 years of experience teaching languages.  She has her bachelor's in World Languages with a specialty in pedagogy. She also holds a master's in Hispanic Studies. She uses cognitive methods and play in her teaching to ensure that all students reach the highest heights of learning!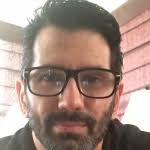 Languages: English, Spanish, French
Luis has taught foreign language for over 15 years in Cuba.  He also has experience as a certified nurse assistant since arriving to the US. He considers himself living proof that speaking more than one language can enrich life experiences and open doors to opportunities. Luis is motivated, enthusiastic and committed to helping students make progress while having fun.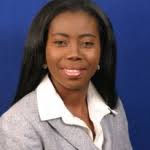 Languages: English, Spanish
Born and raised in Panama, Central America, Ernestina is a firm believer that knowledge is power. She has professional background in the public relations, real estate and Spanish/English interpreter sectors. Ernestina's experience teaching young children stems from her activities at church.  She is delighted to share the knowledge of a second language with students.
In her free time she enjoys reading and spending time outdoors with her hubby and two children.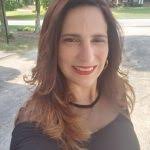 Languages: English, Spanish
Mary, a native of Venezuela, grew up in Caracas, where she ignited her love of languages. While living in Venezuela, she earned her associates and bachelor degrees.  
Passionate about languages her entire life, she spent seven years tutoring learners of all ages in Spanish and working as a ACTFL certified medical interpreter. 
In her spare time, Mary loves music, movies, traveling, cooking, baking and spending time with family and friends.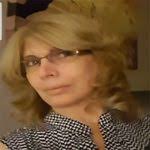 Languages: English, Spanish, Russian
Ms. G, as her students affectionately call her, is a true Renaissance woman. Prior to teaching, she spent over a decade in Russia working as a chemist. She is a highly skilled certified language teacher committed to creating and maintaining an environment where children can learn a second language and thrive while exploring the world around them.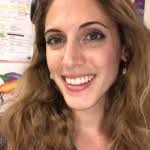 Languages: English, Spanish
Christine has been a certified high school Spanish teacher for going on 12 years, answering her calling to be involved in the learning and development of tomorrow's leaders while cultivating an atmosphere of warmth and fun. In her spare time, she enjoys cooking and baking, camping, Spanish culture, theatre, travel, gardening, and spending time with her growing family.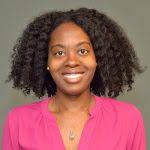 Languages: English, Spanish
Keisha has seven years of teaching experience educating students from preschool through eighth grade. She has participated in several Spanish study abroad programs in Mexico, Costa Rica, and Cuba. She adds an exciting element to her classrooms with her creative and engaging teaching style.
In her spare time, Keisha enjoys cooking, watching Spanish soap operas, and hanging out with her husband and two boys.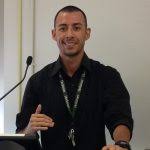 Languages: English, Spanish
Jesse is a 9-year education veteran with a passion to expose students and families to Latin American culture and the Spanish language. He believes in building on the imagination by sparking on curiosity. Let's plant the seeds together, and ¡vamos a gozar!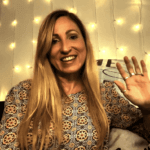 Home country: Puerto Rico

Languages: Spanish, English
My name is Ángela Pérez, originally from Puerto Rico, a beautiful Caribbean island. I have a master's degree in Education, specializing in Fine Arts. I've been teaching for 14 years, emphasizing the Spanish language and helping students to improve their listening, writing, and speaking skills. I've always believed in the power of creativity that children have and that creating is the best way to learn while having fun.


Home country: Puerto Rico

Languages: Spanish, English
Self-taught bilingual, educator and EdTech innovator with over a decade of experience improving language learning for students across the globe. … Self-taught bilingual, educator and EdTech innovator with over a decade of experience improving language learning for students across the globe.
Your success is our pride. Check out the wonderful experiences we've had with our language learning communities!
Brilliant Bilingual does such a great job with our kids. My daughter loves your program after-school. It's so convenient and it is taught in a fun way that it doesn't seem like more work to her. We look forward to continuing our classes with you as she makes her way through elementary school.
Bonnie Laos
Parent - King Springs Elementary
Dr. Barrett displayed a unique ability to connect with young people and ignite their interest in learning.
Robert Zakrzewski
Teacher - Upper Darby High School (9-12)
Dr. Barrett was very engaging with our young learners, from start to finish. I am confident that Brilliant Bilingual at your school will inspire not only a love for language learning but also a confidence for students to embrace their inner creativity.
Kaley Lankford
Teacher - Independence Charter School (K-8)
Dr. Barrett and her team exceeded all expectations in the planning and delivery of relevant and fun lessons to our students!
Anne Hall
Administrator - Independence Charter School (K-8)